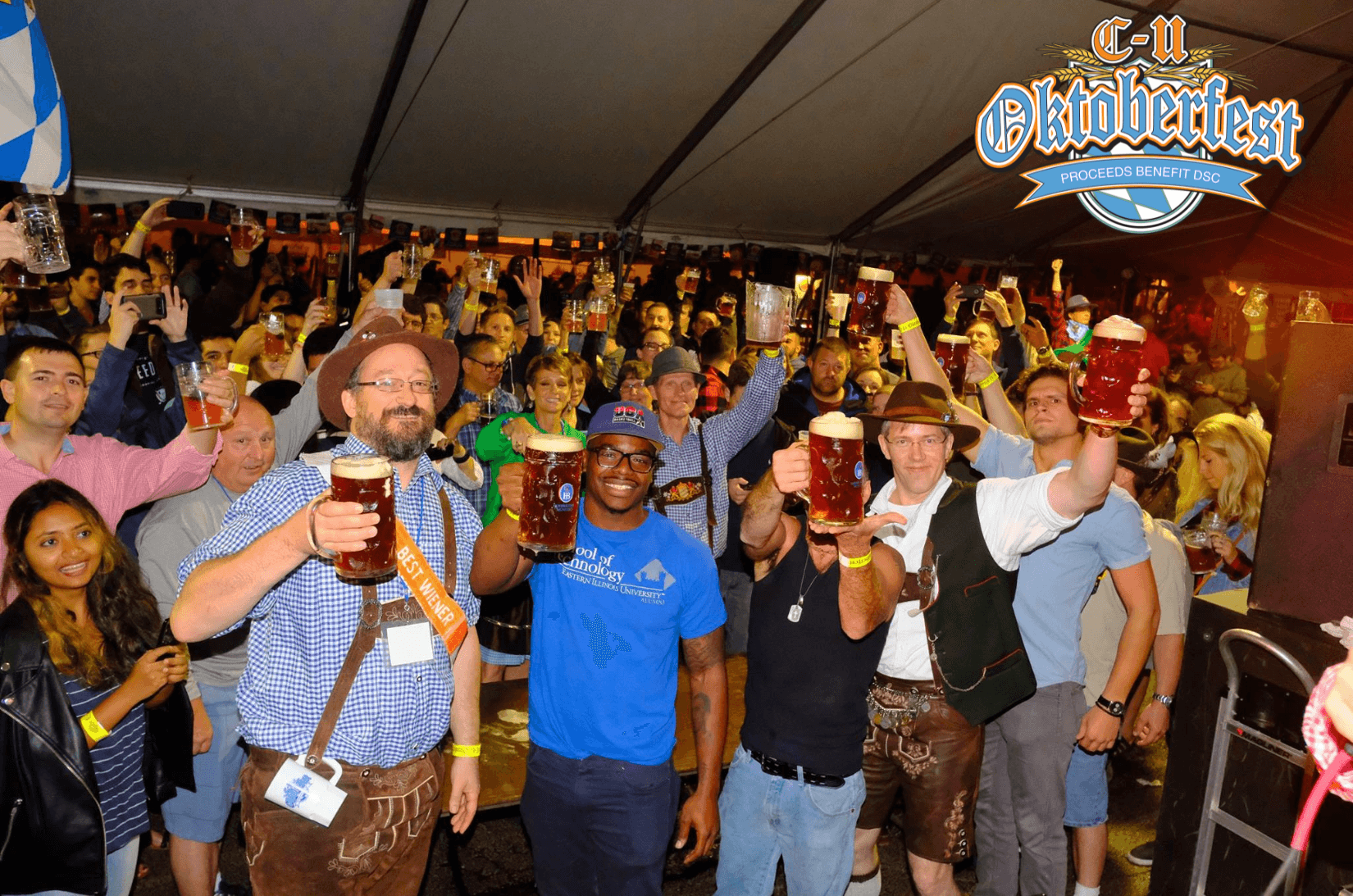 For today's Mission Monday, we're sharing all about C-U Oktoberfest!

All proceeds from this super fun festival benefit DSC!

C-U Oktoberfest—a fall celebration of music, beer, and food—is celebrating 10 years this Saturday, September 30th! Come on out to downtown Champaign from 3-10pm and enjoy...

Live music from well-known German bands, The Polkaholics® and Die Musikmeisters Band, playing the best polkas, waltzes, and traditional German music, mixed in with plenty of your favorite songs.

Beer from Champaign-Urbana's favorite brewers, including Blind Pig Brewing, Triptych Brewing, and Riggs Beer Company, along with an assortment of German beers. Wine too!

German-style food will be offered from some of Champaign-Urbana's most sought-after food trucks, Smith Burger Co. and Watson's Shack & Rail.
The event also includes a $5,000 cash raffle and a stein holding contest later in the evening. Will you be the winner?!!?

Admission tickets, raffle tickets, food & beverage tickets, and merchandise are available for pre-order at www.cuoktoberfest.org.

Party-goers are encouraged to invite their friends and get in the spirit by wearing their best dirndl or lederhosen (or come as they are) and dance the night away!

Hope to C-U on Saturday! Prost!