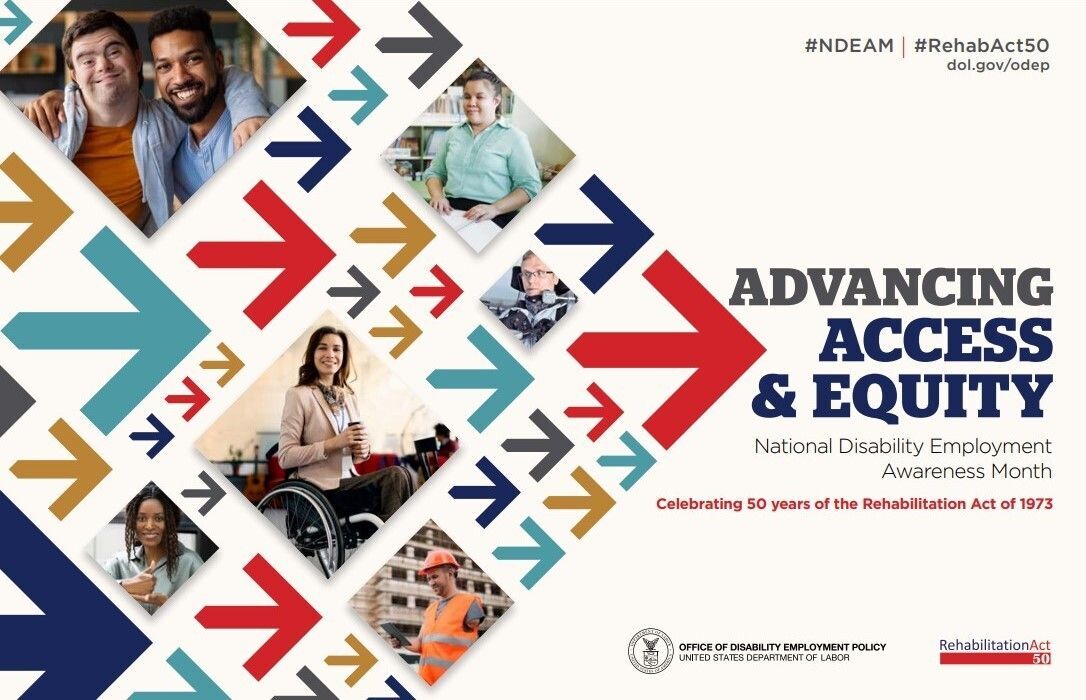 Held every October, National Disability Employment Awareness Month (NDEAM) is a fitting time to educate about disability employment issues and celebrate the many and varied contributions of America's workers with disabilities. The 2023 NDEAM theme is "Advancing Access and Equity."
One way DSC advances employment access and equity is through job carving. Job carving is a tool that we use when creating employment opportunities. Not every employer is "hiring," but they still need help! During the job carving process, we remind employers to look at the following: tasks that are getting put on the backburner each day, tasks that can be taken off a manager or an employee's plate, and tasks that can be done by someone less specialized. With job carving, it is important to have an open mind and to be creative. We often find that a job can be created in ANY business.
Maggie Baker, DSC Employment Specialist and LEAP Coordinator, recently met with Roxanne Cramer, owner of Pampered Pet, and discussed how DSC could partner with her business. Over time, Roxanne shared her company's goals and needs with Maggie, and the partnership became obvious. Maggie said, "The perfect collaboration was right in front of our face, so we jumped all over the opportunity!" Roxanne expressed interest in hiring a jobseeker for a unique task—to sew dog bandanas—so all the dogs that visit Pampered Pet for any service could receive a bandana. Maggie then shared Pampered Pet's need with the team of job coaches at DSC, and the team began to strategize how to create a meaningful job and fulfill that need. In the meantime, Roxanne and Pampered Pet completed LEAP training, which covers such information as the benefits of hiring individuals with disabilities, accommodations, language, the Americans with Disabilities Act, customized employment, and more. Upon completion of LEAP, Maggie and Roxanne worked together and created a new "job-carved position" that will be about 5 hours per week. What an awesome way to provide meaningful employment and collaborate with local businesses!
*LEAP (Leaders in Employing All People) is a free disability employment training for businesses in Champaign County. The program is a collaboration between DSC and Community Choices and is funded by the Champaign County Developmental Disabilities Board.

Contact Maggie Baker today to learn more about the LEAP Program, job carving, or to schedule a training at 217-398-7101 or mbaker@dsc-illinois.org and visit https://bit.ly/3Ocyb5j.