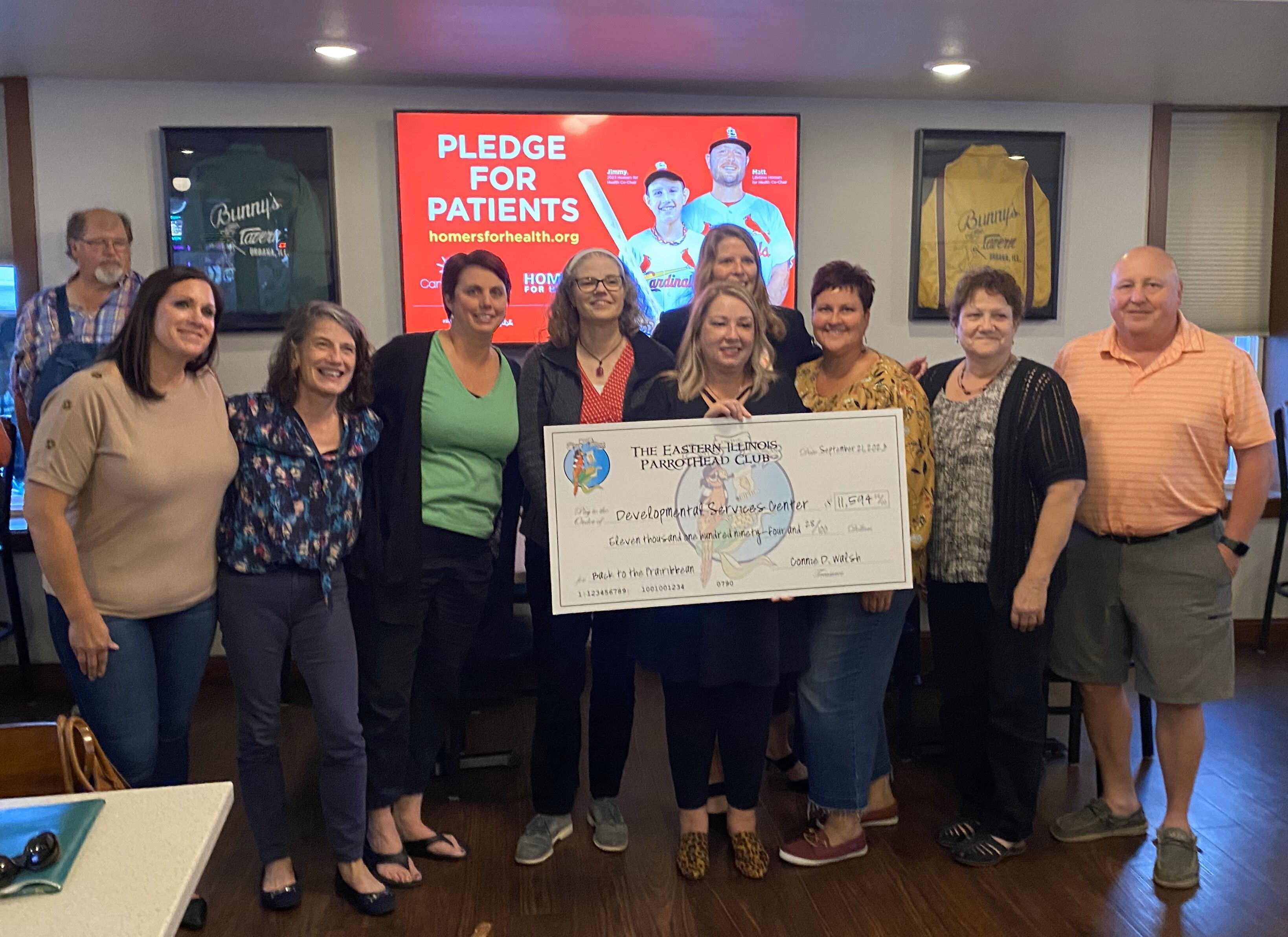 DSC would like to celebrate and recognize the Eastern Illinois Parrot Head Club this week in honor of their 20th Anniversary!
The Eastern Illinois Parrot Head Club (EIPHC) is a group of Jimmy Buffett fans who volunteer their time and resources to make the communities in east central Illinois better—all while having a great time! EIPHC was officially sanctioned by Parrot Heads in Paradise and received their national charter on October 15, 2003. This week, they celebrate 20 amazing years!

To say we are incredibly grateful for all they have done for DSC and this community is an understatement. Recently, EIPHC presented us with a check for nearly $11,600 from the proceeds of this year's Back to the Prairibbean event. And...

Since 2010, EIPHC has given $503,004 to DSC—that's over a HALF A MILLION DOLLARS (WOW)—and a total of $613,872 to the communities in East Central Illinois.

Many, many thanks to EIPHC and all its amazing members!

While the financial impact this group has had on DSC and the people we support is massively significant and extremely appreciated, we believe the greatest gift they have given our agency, and our community, is the gift of inclusion and acceptance. The ways in which they have embraced our mission, the meaning of independence, and the way they have shared this belief with the club and in their personal and professional lives truly has no monetary value…it is greater than money…it is about us, about people, about community. Thank you, EIPHC!