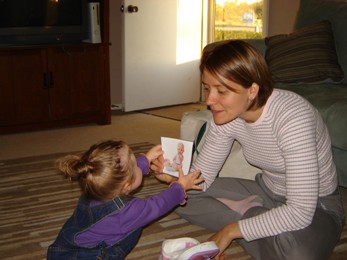 The Family Development Center is a comprehensive community-based Early Intervention Program that offers assistance to families of infants, toddlers and young children who are experiencing or are at risk for delays in development or have identified special needs.
The following services are offered through this program:
Assessment Services
* Developmental Screening
* Comprehensive Developmental Evaluation
* Referral and Coordination
Comprehensive Therapy Services
* Developmental and Speech Therapy
* PLAY Project (Play and Language for Autistic Youngsters)
Family Support Services
* Parent Support Groups
* Parent-Child Playgroups
Resources
* Family Resource Center
* Sensory Materials Lending Library
For referrals or more information, call the Family Development Center at (217) 359-0287.
To download a copy of the Family Development Center brochure, click below.
For more information about the Family Development Center, please call Felicia Gooler, the Director of the Family Development Center, at (217) 356-9176.