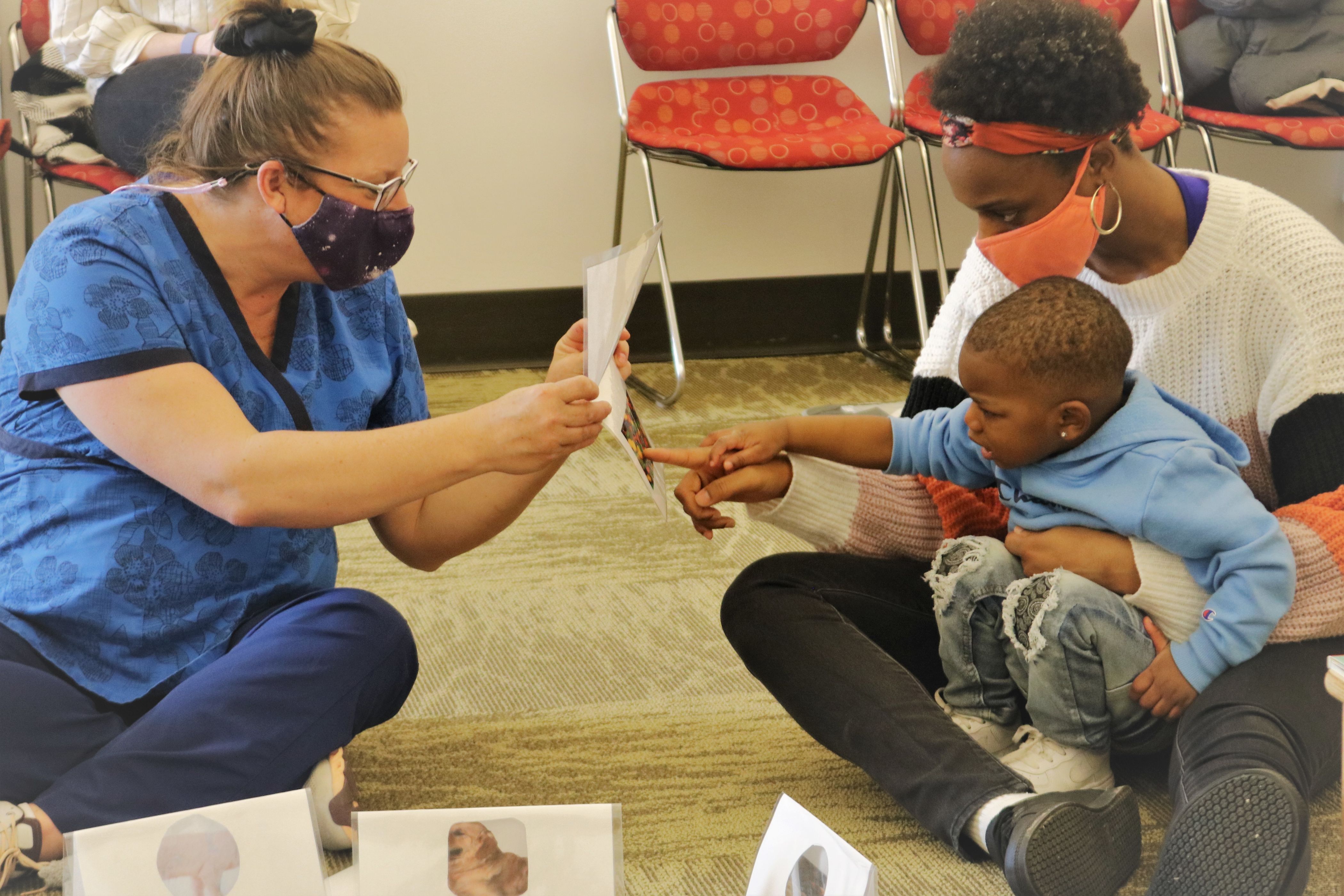 Family Development is a comprehensive community-based program that offers assistance to families of infants, toddlers, and young children who are experiencing or are at risk for delays in development or those who have special needs. The following services are offered through our Early Intervention program:
Developmental Screenings and Assessments
Comprehensive Developmental Evaluations
Referral and Coordination
Comprehensive Therapy Services
Occupational Therapy
Physical Therapy
Developmental Therapy
Speech Therapy
PLAY Project (Play and Language for Autistic Youngsters)
Family Support Services
Parent Support Groups
Parent-Child Playgroups
The following supports are offered through our Parent Wonders program (prenatal through age three):
Pregnancy
Breast and bottle feeding
Child safety
Child development
Parenting tips
Behavior management
Healthy relationships and bonding
Referrals to community resources
We also offer parents wipes & diapers through United Way grant donations as well as support groups!
For more information about Family Development please contact the Director of Family Development, Nicole Smith at (217) 356-9176 or nsmith@dsc-illinois.org.
---
Free Child Developmental Screenings & Resources
Parent Wonders Program