C-U in the Prairibbean XII
C-U in the Prairibbean XII is scheduled for Saturday, August 6th in downtown Champaign in the parking lot at the corner of Neil and Washington Streets and the proceeds will benefit DSC! This year's event will feature Jimmy Buffett tribute band, The Boat Drunks, and the Tons O' Fun Band!  A large silent auction and a $5,000 CASH raffle will be a part of the festivities that you won't want to miss.  
Event tickets: $10 each, Cash Raffle Tickets are $5 each or 5 for $20. Gates open at 5:00 p.m.
For more information including band line-up, auction information, and all other details, click http://www.dsc-illinois.org/events_fundraisers/cu_in_the_prairibbean.html
It's Mid-Year Appeal Time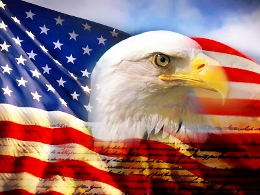 In celebration of our nation's birthday, watch your mailboxes for an inspiring story of independence about Brandon. With DSCs support and Brandon's commitment to achieving success, he is creating the highest level of independence possible for him! It is exciting to watch someone achieve their goals and Brandon's willingness to share his success with us is greatly appreicated! Your Mid-Year Appeal should be in your mailbox on or about Friday, July 1st or Saturday, July 2nd. 
Please help support the services Brandon, and so many others receive, by donating to DSC! You support truly helps us to advance our mission of independence!
Congratulations Illinois Special Olympics Athletes
Over the weekend of June 10th, individuals participated in the Summer Games for the Illinois Special Olympics held at Illinois State University. The Champaign-Urbana Special Recreation (CUSR) makes it possible for area athletes to have the opportunity to participate in these events. According to the Special Olympics Illinois website, the Summer Games is a "premiere sports competition with more than 4,000 athletes and Unified Partners competing in 6 different sports, along with 1,600 coaches, 2,000 volunteers and 3,000 family members."
This year we are proud to announce the names of some of the individuals who choose DSC's services who participated in the Summer Games: Blake, Darren, Debbie, John, Kim, Laura, Sarah, Caleb, and Travis.  Sarah earned 3rd place in softball and 7th in her Track and Field event of the 100-meter dash. John won three medals in the power lifting competition. Darren placed second in his Track and Field event of the 200 meter run. Kim won a silver medal in the 800 meter walk. Travis and Debbie came home with medals in their Track and Field events as well! Laura participated in aquatics and achieved 3rd in the Breast Stroke competition.
All of these athletes worked extremely hard in preparing for their competitions and the work paid off! All athletes reported having a great time, and are proud of their accomplishments. Congratulations again and good luck to everyone!
"Meet Me on Mondays"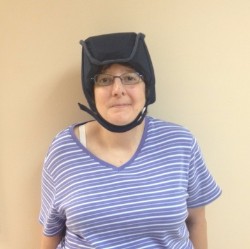 Meet Me on Mondays is our feature that highlights current staff members and individuals who chose our services.  DSC is full of truly incredible people and we want to share this information with you, the public! Stay tuned to learn about our staff and consumers, how they became involved with DSC, and what they love about the organization! We will be introducing new individuals on Mondays! 
This week...let's meet Jeri!
Jeri works at DSC as a materials handler and lives at home with her parents. She is very close to her family and is happy that she is able to visit everyone frequently. She looks forward to the times when she can spend the night at her aunt's house, especially when they go out to dinner at places like El Toro. Jeri also enjoys shopping at Walmart or Sam's Club. Her favorite place to eat is Bibbs Country Restaurant – Wyndam Garden in Urbana. She also likes going go the Savoy theater to see a movie. Her favorite food is lasagna, however, she also really likes Mexican food.
Jeri likes to help out around the house by vacuuming and even mowing the lawn! In her spare time, Jeri loves to garden. Right now, she is growing a vegetable garden that has peppers, tomatoes, and two rows of green beans. She likes when the weather is nice so that she is able to work on her garden. If not, then she keeps herself busy by playing computer games and/or doing puzzles. 

---
Family Informational Meetings & LEAP Certification
Leaders Employing All People
What is LEAP? To gain a better understanding of what becoming LEAP certfied can mean to your business, click the link below to watch a short video of Michelle Petty, DSC LEAP Coordination, and Jamie Stevens, Community Choices LEAP Coordinator explain the importance of this certification.
DSC and Community Choices are collaborating through the creation of LEAP (Leaders Employing All People) to advance the Employment First initiative. The informational meetings will share the progress of the Employment First Initiative in Champaign County and how it will influences services in the future. These meetings are open to individuals with developmental and/or intellectual disabilities residing in Champaign County, families, friends, and anyone who is interested in supporting this initiative. For more information on the meetings taking place monthly, please click the link below.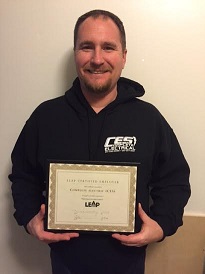 Congratulations to our newest Partners for Employment! Along with the effort above to advance the Employment First initiative, a new local initiative has been launched in support of this state-wide effort. Businesses who hire, or are interested in hiring someone with a disability have the opportunity to become a LEAP (Leaders in Employing All People) Certified Employer. Six area businesses are new LEAP Certified Employers. Congratulations to Rockwell Automation, Planet Fitness Walgreen's in Mahomet, Complete Electric, Loving Paws, and MIGA Restaurant who recently became LEAP certified. When asked why Rockwell Automation decided to become LEAP certified, Ms.Marty Miner, Senior Human Resource Representative, shared, "It's just the right thing to do." In working to make Champaign County an even more disability inclusive community, we are offering businesses to receive this certification through the hiring, or interest in hiring, people with disabilities. If you are interested, please contact Partners for Employment at (217) 360-0033 or via email at pfe.by.leap@gmail.com.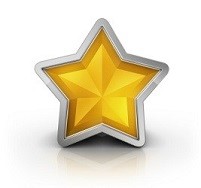 Send a compliment to DSC Staff!
Our staff strives to provide quality supports and services to consumers, their families, and fellow employees each and every day and they deserved to be recognized for their exemplary work!
Join Us on LinkedIn
Twitter Feed
Watch for Mid Year Appeal
---