DSCs Mid-Year Appeal Coming Soon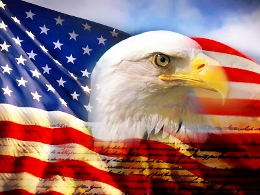 In celebration of our nation's birthday, watch your mailboxes for an inspiring story of independence about Jennifer. With DSCs support and Jennifer's belief in herself, she is creating the highest level of independence possible for her! It is exciting to watch someone achieve their goals and Jennifer's willingness to share her success with us is greatly appreicated! Your Mid-Year Appeal should be in your mailbox on or about Friday, July 3rd.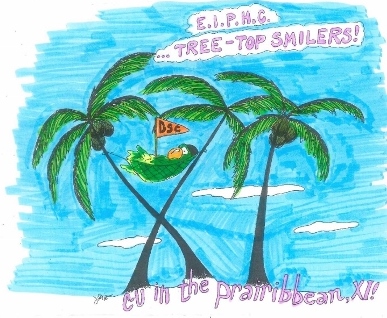 C-U in the Prairibbean XI
C-U in the Prairibbean XI is scheduled for Saturday, August 1 in downtown Champaign in the parking lot at the corner of Neil and Washington Streets and will benefit DSC! This year's event will feature Jimmy Buffett tribute band, The Boat Drunks, and the Tons O' Fun Band!  A large silent auction, live auction, and a $5,000 CASH raffle will be a part of the festivities that you won't want to miss.  
Event tickets: $10 each, Cash Raffle Tickets are $5 each or 5 for $20. Gates open at 6:00 p.m.
For more information, click http://www.dsc-illinois.org/events_fundraisers/cu_in_the_prairibbean.html
Advocacy Updates on Proposed Budget Cuts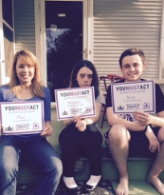 As we welcome spring, we also enter the budget season for the state of Illinois. This year's budget session is proving to be a challenging one.  With a new governor and such deep deficits, our legislators have a very difficult road ahead of them and we must make sure they do not attempt to balance the budget by cutting services to people with disabilities.  With this in mind, there is advocacy happening at the state level and DSC is involved!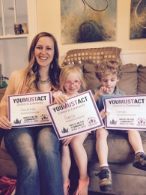 The Illinois Association of Rehabilitation Facilities (IARF) is leading the charge in a statewide advocacy effort called Commit to the Community by Investing in the Community!  Dale Morrissey, DSCs CEO is a Regional Grassroots Leader of our area. He has been working to coordinate this effort which includes a social media campaign, advocacy events in Springfield, and spreading information about the impending cuts for Fiscal Year 2016. 
How can you help?  "Like" DSCs Facebook page https://www.facebook.com/cuDSC1 and "follow" us on Twitter @cuDSC.  Share our posts and tweets about what the outcomes will be if the proposed budget is passed. Also...stay tuned!!!  We may need your help in the days and weeks to come! Questions?  Please contact Janice McAteer, Director of Development, at jmcateer@dsc-illinois.org.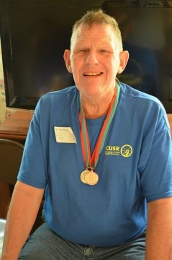 Meet Jerry
From Trash to Treasure
Take a moment to be inspired and watch a heartwarming video about Jerry...a local Champaign celebrity, community member, and University of Illinois Transfer Station employee who has found ways to fill his life with interest and fun! Sometimes when we all take the time to learn from others, especially when there is a language barrier, we find ways to really listen and recongize the gifts that each us bring to life. The gifts Jerry and his family brings to us are uplifting and we are grateful they have shared their story with us! Enjoy the video by clicking on the link below!  We would like to give special thanks to University of Illinois student, Emma Weissmann, for her efforts in creating this video and writing its content.
---
You Shop. Amazon Gives.
AmazonSmile is a simple and automatic way for you to support DSC every time you shop, at no cost to you. When you shop at www.smile.amazon.com, you'll find the exact same low prices, vast selection and convenient shopping experience as Amazon.com, with the added bonus that Amazon will donate a portion of the purchase price to DSC. Fun. Simple. Costs you nothing!  Shop today!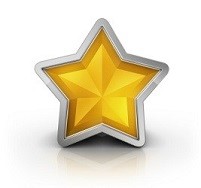 Send a compliment to DSC Staff!
Our staff strives to provide quality supports and services to consumers, their families, and fellow employees each and every day and they deserved to be recognized for their exemplary work!
Twitter Feed
---