The Tree of Hope Campaign
Tons O' Fun Band Supports Tree of Hope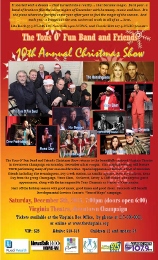 Back for their 10th Annual Christmas Show, The Tons O' Fun Band and Friends are ready to get you into the Christmas spirit by sharing holiday songs, warm traditions, and lots of laughter on Saturday, December 5th!  Please join us as we enjoy this festive event whose proceeds benefits the Tree of Hope campaign. Joining the Tons O' Fun Band are The Henningsens, Vince Elam, Rena Day, Drew Fredrickson, La Familia Aguirre, No Secret, and more with the one and only, Tony Clements as Master of Ceremonies!! 
Tickets are available at http://sa1.seatadvisor.com/sabo/servlets/TicketRequest?eventId=996229&presenter=CHAMPAIGNPARK&venue=&event=. VIP: $25, Adults: $10-$15, and Children: 12 and under $5.
Join us and start of the holiday season with good music, good times, and good cheer!   
Introducing "Meet Me on Mondays"
Meet Me on Mondays is our new feature that will highlight current staff members and individuals who chose our services.  DSC is full of truly incredible people and we want to share this information with you, the public! Stay tuned to learn about our staff and consumers, how they became involved with DSC, and that they love about the organization! We will be introducing new individuals on Mondays! 
---
You Shop. Amazon Gives.
AmazonSmile is a simple and automatic way for you to support DSC every time you shop, at no cost to you. When you shop at www.smile.amazon.com, you'll find the exact same low prices, vast selection and convenient shopping experience as Amazon.com, with the added bonus that Amazon will donate a portion of the purchase price to DSC. Fun. Simple. Costs you nothing!  Shop today!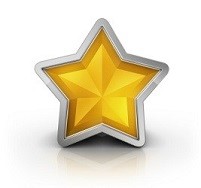 Send a compliment to DSC Staff!
Our staff strives to provide quality supports and services to consumers, their families, and fellow employees each and every day and they deserved to be recognized for their exemplary work!
Twitter Feed
---