4th Annual Ogden Lodge Masonic Charity Run Benefits DSC on September 12th
In 2012, the members of Ogden Lodge No. 754 A.F. & A.M. decided they wanted to sponsor an event, the proceeds of which would assist a local charity in the good works they do in the community.  One of the ideas was to sponsor a wilderness trail fun run.  It seemed like a great idea since nearby we have a beautiful facility at Homer Lake that seemed perfect for that purpose.
It was soon decided that this would be an annual September event at Homer Lake, and each year, a new charity would be selected.  The Ogden Masonic Charity Trail Run has grown each year and back for our 4th year is the charity that started it all with us in our inauguaral year...DSC! This year's event is on Saturday, September 12th.  For more information and to register, please click here http://www.active.com/homer-il/running/distance-running-races/4th-annual-masonic-charity-trail-run-2015. For more information on the Ogden Lodge Masonic Charity Run, please click here http://masoniccharitytrailrun.blogspot.com/.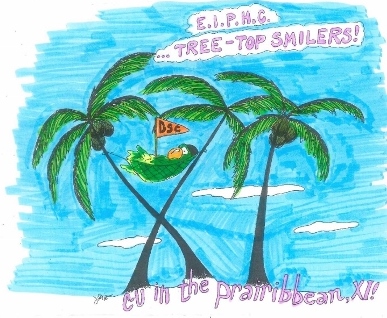 C-U in the Prairibbean XI
DSC is so appreciative of the efforts of the Eastern Illinois Parrot Head Club members who worked tirelessly to make this event spectacular!  The evening was goregous, the auction amazing, and the music was simply perfect!  Fun was had by many in our community and we are so thankful that over 1,100 people joined us as we "Partied with a Purpose"! We are looking forward to the check presentation on October 17th...details to follow!  Stay tuned!
Introducing "Meet Me on Mondays"
Meet Me on Mondays is our new feature that will highlight current staff members and individuals who chose our services.  DSC is full of truly incredible people and we want to share this information with you, the public! Stay tuned to learn about our staff and consumers, how they became involved with DSC, and that they love about the organization! We will be introducing new individuals on Mondays! 
---
You Shop. Amazon Gives.
AmazonSmile is a simple and automatic way for you to support DSC every time you shop, at no cost to you. When you shop at www.smile.amazon.com, you'll find the exact same low prices, vast selection and convenient shopping experience as Amazon.com, with the added bonus that Amazon will donate a portion of the purchase price to DSC. Fun. Simple. Costs you nothing!  Shop today!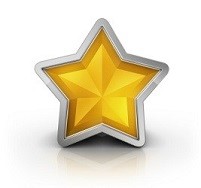 Send a compliment to DSC Staff!
Our staff strives to provide quality supports and services to consumers, their families, and fellow employees each and every day and they deserved to be recognized for their exemplary work!
Twitter Feed
---