Tree of Hope Campaign
The Pangburn Family
In September of 2010 Suzanna was 20 weeks pregnant and we were very excited to see our baby in the sonogram for the first time.  We were overjoyed to see our little boy with all his fingers and toes. But then we heard the words that every parent dreads, "I wish I could tell you that everything is normal." The cardiologist informed us that something was wrong with our son's heart.  We spent the next four months visiting multiple cardiologists and going over potential surgical scenarios. Our pregnancy was now considered high-risk and our son's congenital heart condition was evaluated as the most severe description – critical.
---
You shop. Amazon gives.
Longitudinal Health and Intellectual and Developmental Disability Study (LHIDDS)
We are recruiting for UIC RRTCDD Research Project - Longitudinal Health and Intellectual and Developmental Disability Study (LHIDDS)
This project, which is led by Drs. Kelly Hsieh and Sandra Magaña, at the University of Illinois at Chicago, aims to engage adults (aged 18 and older) with intellectual and developmental disabilities and their families, caregivers, or workers – especially those from diverse backgrounds – to participate in a five year study on health behaviors by completing a survey once every two years. Upon completing each survey, a $5 Subway gift card will be given as a small token of our appreciation. We encourage you to share this opportunity with people who might be interested, as this is an important study. The more people that participate, the more we will contribute to what is known about health behaviors of people with intellectual and developmental disabilities over time.
To learn more about the study and register, please visit http://www.rrtcadd.org/research/research.html or call Sumithra Murthy at (312) 355-1396.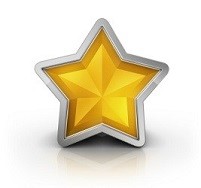 Send a compliment to DSC Staff!
Our staff strives to provide quality supports and services to consumers, their families, and fellow employees each and every day and they deserved to be recognized for their exemplary work!
Twitter Feed
Amazon donates to Developmental Services @DTChampaign when you shop @AmazonSmile.

http://t.co/iG5EjgBcGg

#YouShopAmazonGives

RT @BlindPigBrewPub: If you haven't marked your calendars yet, do it now! #cuoktoberfest

http://t.co/K9uXhJg3kH
---