Like El Toro? Join Us!

Join us at El Toro Mexican Restaurant (on Springfield) on Monday, June 27th for delicious fundrasier! Enjoy breakfast, lunch, or dinner and 20% of your bill will be donated to DSC! The link below has a flyer that you must present when you pay your bill! Valid on carry-out orders and gift cards too! Come on out and enjoy!
C-U in the Prairibbean XII
C-U in the Prairibbean XII is scheduled for Saturday, August 6th in downtown Champaign in the parking lot at the corner of Neil and Washington Streets and the proceeds will benefit DSC! This year's event will feature Jimmy Buffett tribute band, The Boat Drunks, and the Tons O' Fun Band!  A large silent auction and a $5,000 CASH raffle will be a part of the festivities that you won't want to miss.  
Event tickets: $10 each, Cash Raffle Tickets are $5 each or 5 for $20. Gates open at 5:00 p.m.
For more information, click http://www.dsc-illinois.org/events_fundraisers/cu_in_the_prairibbean.html
"Meet Me on Mondays"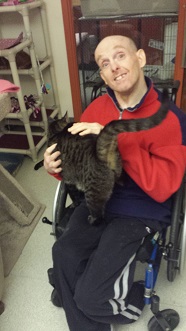 Meet Me on Mondays is our feature that highlights current staff members and individuals who chose our services.  DSC is full of truly incredible people and we want to share this information with you, the public! Stay tuned to learn about our staff and consumers, how they became involved with DSC, and what they love about the organization! We will be introducing new individuals on Mondays! 
This week...let's meet Danny!
Danny is a jovial young man with a creative spirit. He loves to laugh, smile, and have a good time. He currently works as a materials handler at DSC, though he would prefer having a job where he would be able to utilize his artistic nature more often. He finds enjoyment in creating art in many different platforms such as writing, painting, drawing, and dressing up in different hats, and masks.  He hopes for an opportunity to dress up and work at a Haunted House one year. He is proud that one of his paintings will be part of the silent auction at the CU in the Prairibbean event on August 6th.
Danny is also a man with a big heart who cares deeply about his friends and family. He recalled having a good time on a train ride with his sister. He looks forward to spending time with friends going to the movies at the Carmike Theater in Champaign, shopping at Walmart, Party City, and The Dollar Tree, and going out to eat at Chili's. He recently went on a trip to the Field Museum as well. Danny also helps out at the Champaign Human Society whenever he can.
In his spare time, he enjoys browsing through National Geographic magazines or playing computer games. Danny expressed that he would like to grow a beard, and has a personal goal to go swimming one day at the Stephens Family YMCA. 

---
Family Informational Meetings & LEAP Certification
Leaders Employing All People
What is LEAP? To gain a better understanding of what becoming LEAP certfied can mean to your business, click the link below to watch a short video of Michelle Petty, DSC LEAP Coordination, and Jamie Stevens, Community Choices LEAP Coordinator explain the importance of this certification.
DSC and Community Choices are collaborating through the creation of LEAP (Leaders Employing All People) to advance the Employment First initiative. The informational meetings will share the progress of the Employment First Initiative in Champaign County and how it will influences services in the future. These meetings are open to individuals with developmental and/or intellectual disabilities residing in Champaign County, families, friends, and anyone who is interested in supporting this initiative. For more information on the meetings taking place monthly, please click the link below.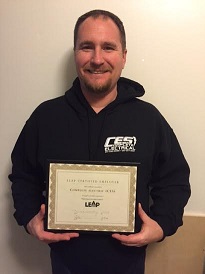 Congratulations to our newest Partners for Employment! Along with the effort above to advance the Employment First initiative, a new local initiative has been launched in support of this state-wide effort. Businesses who hire, or are interested in hiring someone with a disability have the opportunity to become a LEAP (Leaders in Employing All People) Certified Employer. Six area businesses are new LEAP Certified Employers. Congratulations to Rockwell Automation, Planet Fitness Walgreen's in Mahomet, Complete Electric, Loving Paws, and MIGA Restaurant who recently became LEAP certified. When asked why Rockwell Automation decided to become LEAP certified, Ms.Marty Miner, Senior Human Resource Representative, shared, "It's just the right thing to do." In working to make Champaign County an even more disability inclusive community, we are offering businesses to receive this certification through the hiring, or interest in hiring, people with disabilities. If you are interested, please contact Partners for Employment at (217) 360-0033 or via email at pfe.by.leap@gmail.com.
You Shop. Amazon Gives.
AmazonSmile is a simple and automatic way for you to support DSC every time you shop, at no cost to you. When you shop at www.smile.amazon.com, you'll find the exact same low prices, vast selection and convenient shopping experience as Amazon.com, with the added bonus that Amazon will donate a portion of the purchase price to DSC. Fun. Simple. Costs you nothing!  Shop today!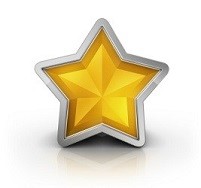 Send a compliment to DSC Staff!
Our staff strives to provide quality supports and services to consumers, their families, and fellow employees each and every day and they deserved to be recognized for their exemplary work!
Twitter Feed
---