Illinois State Budget Update - Act NOW
The State of Illinois is now into the second half of FY15 and the outlook for the state budget is alarming. Currently, projected community appropriations shortfalls for Dept of Developmental Disabilities and Dept of Mental Health are $70 million and $40 million respectively. Unless action is taken by our government leaders, community-based provider agencies will feel the impact of budget shortfalls in the forms of cuts and payment delays!
NOW is the time to act!  Please click on the links to the Senate and House below to find your legislator's contact information, and make a call today!!.  Let them know about the support services you care about are in jeopardy because the projected community appropriations will not meet the essential services people are currently receiving, and that individuals and families could lose access to necessary supports if these shortfalls are not addressed.  Thank you for taking time to advocate!
The Prompting Theater's World Movie Premiere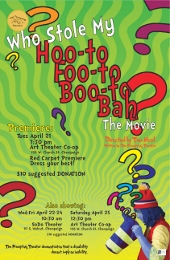 DSCs Prompting Theater announces its upcoming world movie premiere of "Who Stole My Hoo-to Foo-to Boo-to Bah?", to be premiered at the Art Theater Co-op (126 W. Church, downtown Champaign) on Tuesday, April 21st at 7:30 pm. 
Further showings will occur Wed-Fri April 22-24 at the SoDo Theater (entrances at both 111 S. Walnut and 114 N. Neil, downtown Champaign) at 10:30 am each morning, and a closing performance again at the Art Theater Co-op on Saturday, April 25 at 12:30 pm.  Doors open half hour prior to each presentation.
For more information, click here!
Act Now to Help Save TAP
On Friday afternoon, April 3rd, we received word that the Illinois Department of Human Services (IDHS) has suspended all grant payments to TAP partners, effective immediately. If you would like to help restore funding for TAP, please consider calling Constituent Services at 217-782-0244 to voice concerns.  You may speak with Acting Secretary Bassi at: 312-814-4690.
There are four additional ways you can help.  For more information, go to http://www.save-tap.org.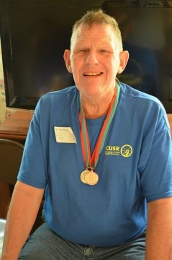 Meet Jerry
From Trash to Treasure
Take a moment to be inspired and watch a heartwarming video about Jerry...a local Champaign celebrity, community member, and University of Illinois Transfer Station employee who has found ways to fill his life with interest and fun! Sometimes when we all take the time to learn from others, especially when there is a language barrier, we find ways to really listen and recongize the gifts that each us bring to life. The gifts Jerry and his family brings to us are uplifting and we are grateful they have shared their story with us! Enjoy the video by clicking on the link below!  We would like to give special thanks to University of Illinois student, Emma Weissmann, for her efforts in creating this video and writing its content.
Refresh LIVE Simulcast
Join Express Employment Professionals for a LIVE simulcast and learn how to lead your business, inspire your team, and live an influential life! Program includes:
Goal Setting - The Secret of Successfu Leaders featuring Daymond John, CEO of FUBU and Shark Branding, and TV Personality on ABCs "Shark Tank"
The Funny Thing About Leadership featurning Dan Aykroyd, Actor, Comedian, Screenwriter, Musician, Businessman...Ghostbuster
From Homeless to Harvard featuring Liz Murray, motivational speaker and best selling author of Breaking Night: A Memoir of Foregiveness, Survival, and My Journey from Homeless to Harvard
Wednesday, April 15th from 7:30 a.m. (Registration begins) 8:00 a.m. to noon (Program) at the Hilton Garden Inn, Champaign.  $20 Registration Fee- Light Breakfast Provided
To register, go to http://www.expresspros.com/RLL2015/
---
You shop. Amazon gives.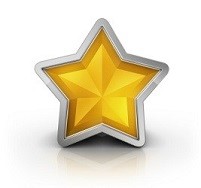 Send a compliment to DSC Staff!
Our staff strives to provide quality supports and services to consumers, their families, and fellow employees each and every day and they deserved to be recognized for their exemplary work!
Twitter Feed
The State of Illinois is now in the second half of FY15 and the outlook for the state budget is alarming. Read more:

http://t.co/G4ilNefhY0

Amazon donates to Developmental Services @DTChampaign when you shop @AmazonSmile.

http://t.co/iG5EjgBcGg

#YouShopAmazonGives

RT @BlindPigBrewPub: If you haven't marked your calendars yet, do it now! #cuoktoberfest

http://t.co/K9uXhJg3kH
---